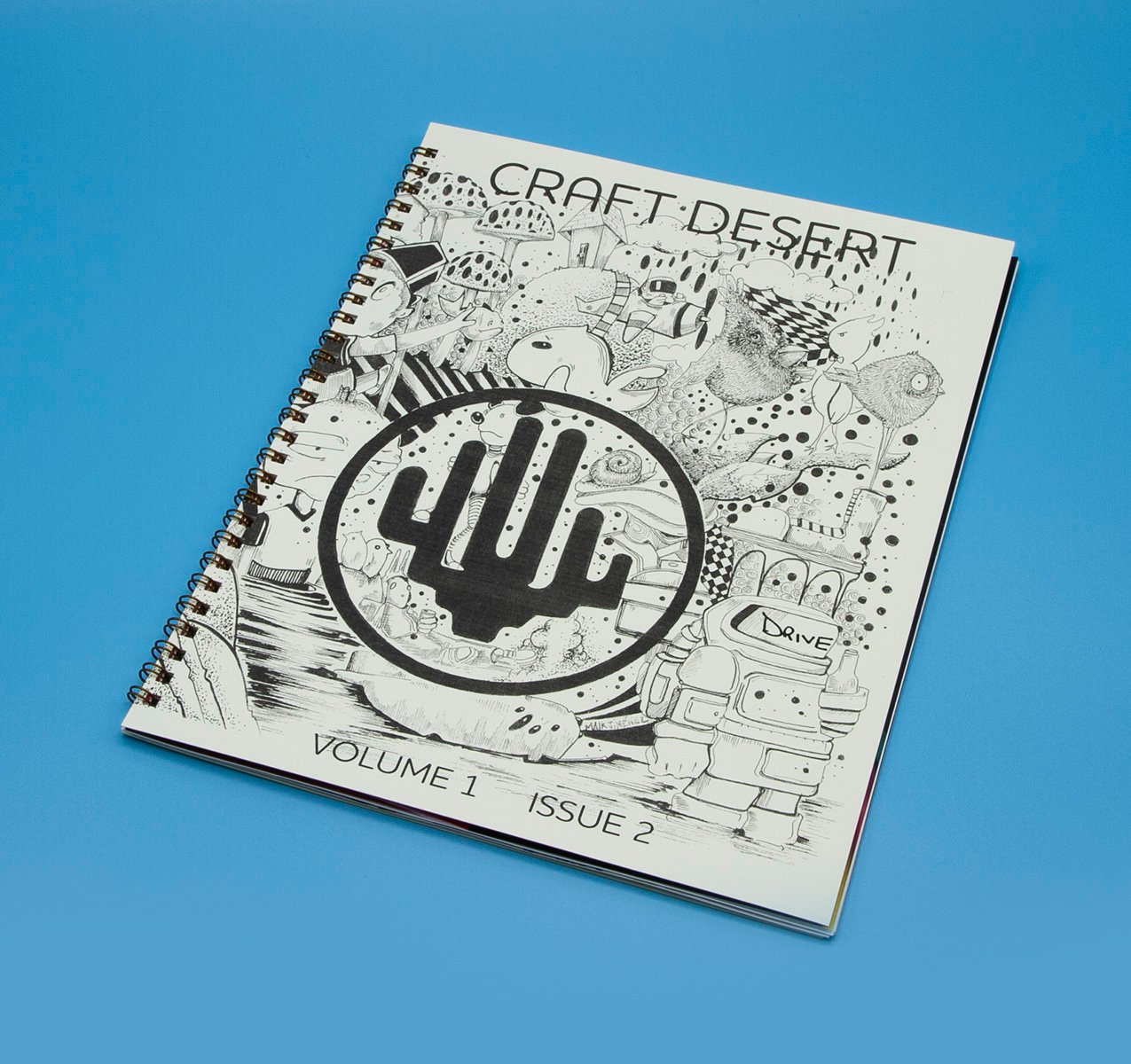 CRAFT DESERT : DRIVE Volume 1 Issue 2 (Back Issue Special offer!!!)
We printed a few too many of Issue 2 - which means you can get one as a back issue! Want to introduce a friend to CRAFT DESERT? These make a great gift. Especially if your friends are into Craft, the desert, low rider paint jobs, doom metal, robots, rambling illustrations, or writers block.
Issue 2 Featured Articles:
Interview with musician and scary noise machine maker Author & Punisher by Rob Duarte
Interview with badass low rider painter Danny by Dr. Denise M. Sandoval, Professor of Chicana and Chicano Studies at CSUN
Musing on the creative drive by Paloma Checa-Gismero, Art Historian, Theorist and Professor
Not to mention our regular visual column Associations and the infamous SWAG page!
Free Shipping to all continental US desitinations!